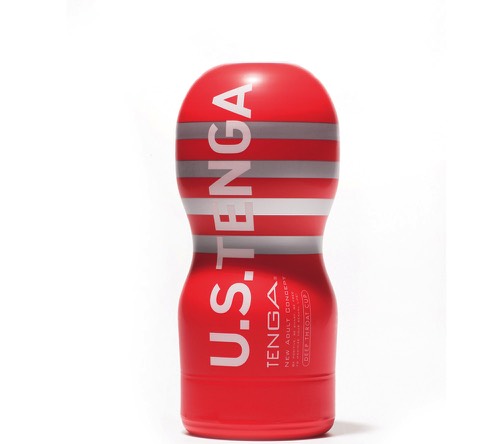 Tenga's are designed with male's pleasure in mind. The ground breaking technology creates the ultimate never-before-experienced clinging sensation that will enhance his masturbation. One thing's for sure, he will thank you for treating him to a Tenga.

The Deep Throat Cup fulfils the ultimate deep throat fantasy. Several unique features, advanced technology and internal design combine to create a vivid stimulation.

The Tenga Deep Throat Cup's hourglass shape provides a sublime tightness. This is achieved by combining the curve in the mid section and a special one way air valve on the silicon sleeve which creates a vacuum effect. The air hole on the top has a removable seal allowing you full control you to control the tightness level. Another bonus of the Deep Throat Cup is the sucking sensation is creates.

Party to Empower Women
in Business and Bedroom